Camp Laurel
Ready for Camp!
Something changes in schools once everyone returns from spring break. Our minds switch to "summer is right around the corner!" In most states, the temperatures are rising, and we're counting down the days until the summer truly begins.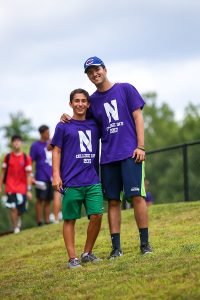 Children coming to Camp Laurel for the first time have a different kind of excitement. They're ready to try new things, gain independence and have the first best summer of their lives.
Campers returning to Laurel for a second, third or seventh summer already know the best summer of their lives is around the corner. They know that's true no matter how many summers they've been at Laurel. Returners have already reached out to friends to rave about what's to come, and make plans to meet as soon as they step off the bus.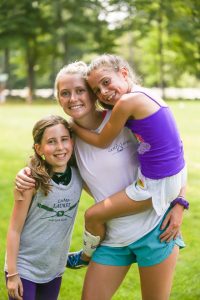 We know the first day at camp will come, and once it does, time will be on overdrive for the summer. Days fly by in the blink of an eye, and before we know it, we've put on plays, competed in sports, laughed with friends and learned to sail and wakeboard and swim. It's what keeps us coming back year after year.
While we're still focused on ending the school year on a high note, half of our brains are already swimming, singing campfire songs, scoring homeruns and playing gaga. Summer is almost here, and for campers who get to spend it at Camp Laurel, it can't get here soon enough.