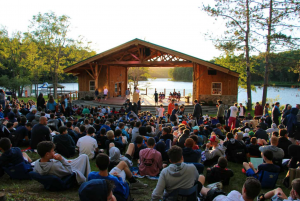 The staff at America's Finest Summer Camps is comprised of a wide range of people that hail from countries scattered all over the globe. America's Finest Summer Camps becomes a place infused with so many cultures and new traditions in the summer when staff come from places such as New Zealand, England, Mexico and South Africa. When all these people come to camp it can provide campers and other staff members with valuable insight into different lifestyles and help them learn about cultures that differ from their own.
It is so valuable to have these international staff members because it helps America's Finest Summer Camps become a summer experience enriched with new ideas and cultures. Internationals can help bring new songs to sing around the campfire and new types of friendships bracelets to make for your friends, mixing up the regular everyday American camp customs.
They also inspire people to travel and experience new things, broadening minds on different opportunities to take advantage of across the world. It is so important to have international staff so that the campers can still keep learning even in the summer. Even though summer camp is supposed to be a break from school, campers are learning so many important lessons and things about all these different cultures when they come to America's Finest Summer Camps. International staff helps campers remain curious and ask questions about things from all over the world, making America's Finest Summer Camps a better place for campers every summer.